The Threaded Collective is a project based ensemble with Threaded at its core. The Collective will have different guises, and will work across the Music and Theatre worlds, collaborating with other music and theatre practitioners.
The Threaded Collective- D/deaf Accessible Music Project: Phase 1 Winter 2020
We have been extremely lucky to have been awarded funding from Arts Council England and their National Lottery Project Grant for the first stage of developing our D/deaf accessible music show. The funding enabled us to extend our line up to include bass and percussion, giving us the opportunity to experiment with creating a greater depth of sound within our music. Once we had created the new music during a Research and Development period, we then headed into the studio to record 2 tracks to use as promotion and for further research. At Gighouse Studios we worked with recording engineer Andie Thomson, and our producer Joe Broughton, both of whom we always feel so lucky and privileged to work with! Our rehearsal and studio day was documented for us by the brilliant photogapher Elly Lucas who was able to capture the vibe perfectly, and also provide us with some beautiful marketing materials! We also have worked with Sign Song extraordinaire Caroline Parker MBE, Red Earth Theatre, and Dr. Paul Tennent at Nottingham University's Mixed Reality Lab.
All of this was undertaken during the Covid-19 pandemic, following strict government guidance and protocols. We feel very proud and privileged to have been able to undertake a project and be creative, whilst still being safe and working in a Covid Safe environment!
The next stage of this project will see us developing this music physically and working on how we communicate the music effectively through our body language, which we have learnt really helps the D/deaf community to interpret the music more effectively. We are also working on some new technology which should help the music become more accessible during live performance too, and this will be a big focus of our next stage, so please keep in touch to follow our work!!
The Threaded Collective Project: Research and Development Phase - Pictures By Elly Lucas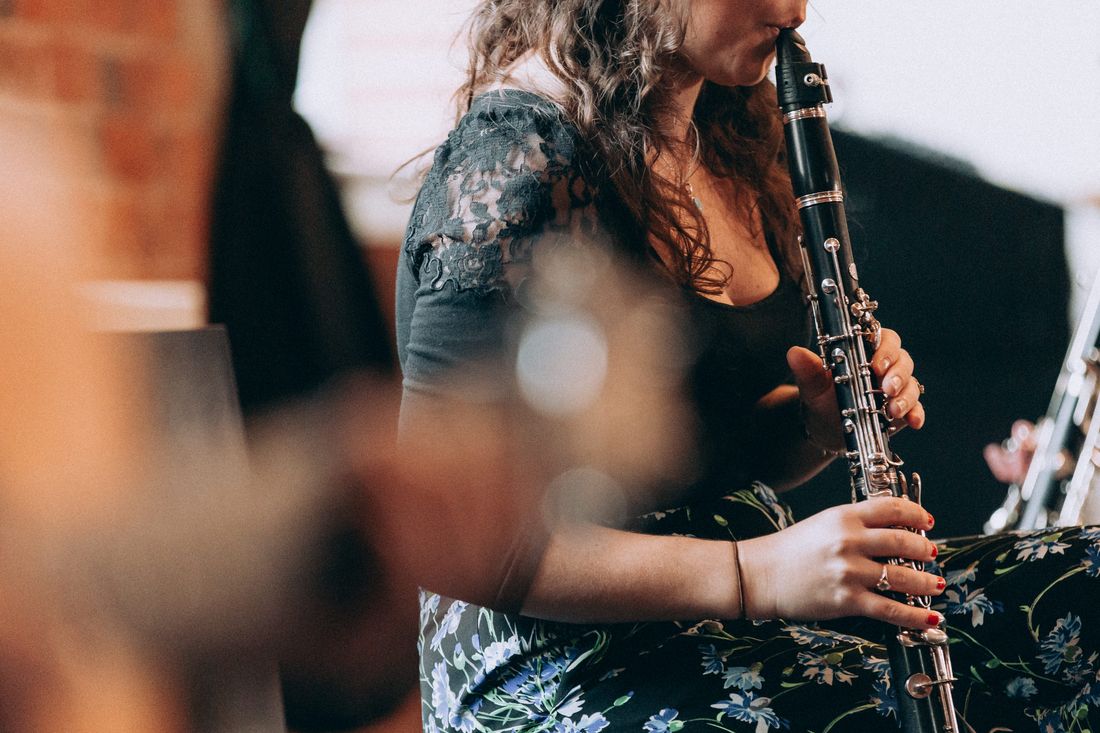 Share photo gallery
Meet The Band! 
Pictures by Elly Lucas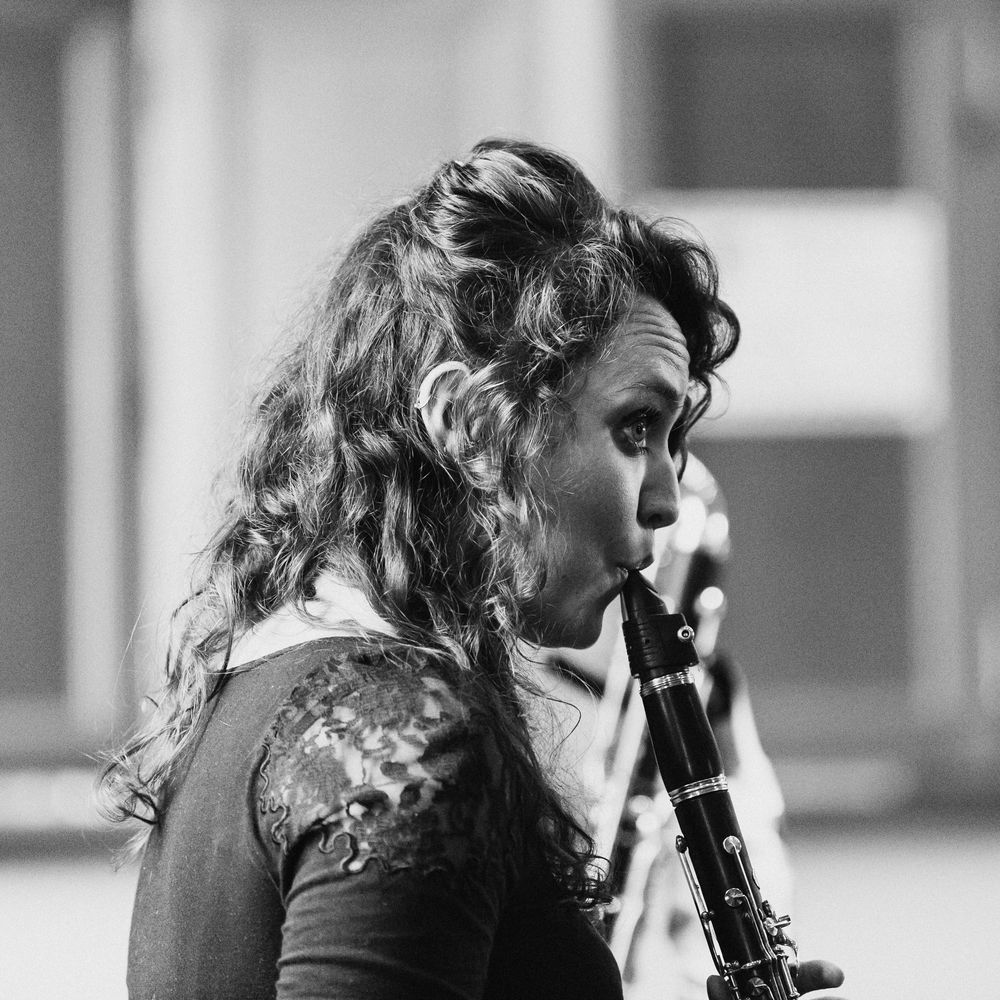 Rosie Rutherford: Clarinet, Bass Clarinet and Vocals
Rosie is a midlands based clarinettist and composer!
As well as being a part and chief organiser of Threaded and the Collective, she is also a musician and composer with Red Earth Theatre, founder of baby music class Teenie Tempos, resident music practitioner & coordinator with Air Arts at Derby and Burton Hospitals and works as an educator!
Rosie is a massive cheese lover, drinks far too much tea and is a mum to 3 beautiful children!!!
She is so excited to be making music with these amazing musicians, and working on making more accessible music for everyone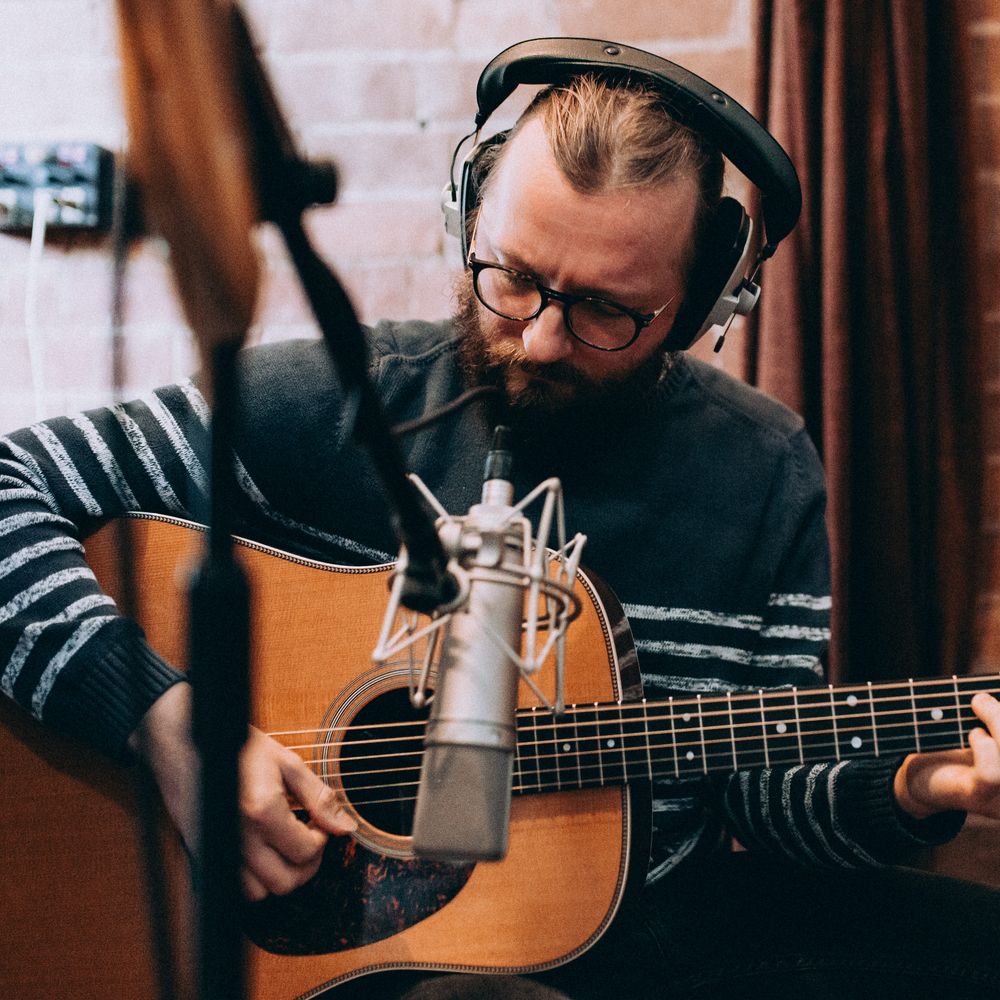 Jamie Rutherford: Guitar, Electric Guitar and Lead Vocals
Jamie is the guitarist and lead singer in Threaded!!!
He is a passionate composer and song-writer, and with Threaded has released 3 albums of original music to great critical acclaim, as well as creating and performing the music for Red Earth Theatre's show Soonchild which toured nationally in 2019.
Jamie trained as a classical guitarist at the Royal Birmingham Conservatoire and since graduating, has specialised in acoustic and fingerstyle guitar.
He has performed at many prestigious venues and festivals across the UK, such as the Royal Albert Hall, Southbank Centre and Wilderness festival.
Jamie's other projects include being a resident musician for Air Arts at Derby and Burton Hospitals, a new acoustic duo Appleskins and function groups House Of Harmony and Acoustic Tapestry
Jamie is obsessed with coffee and enjoys photography and painting.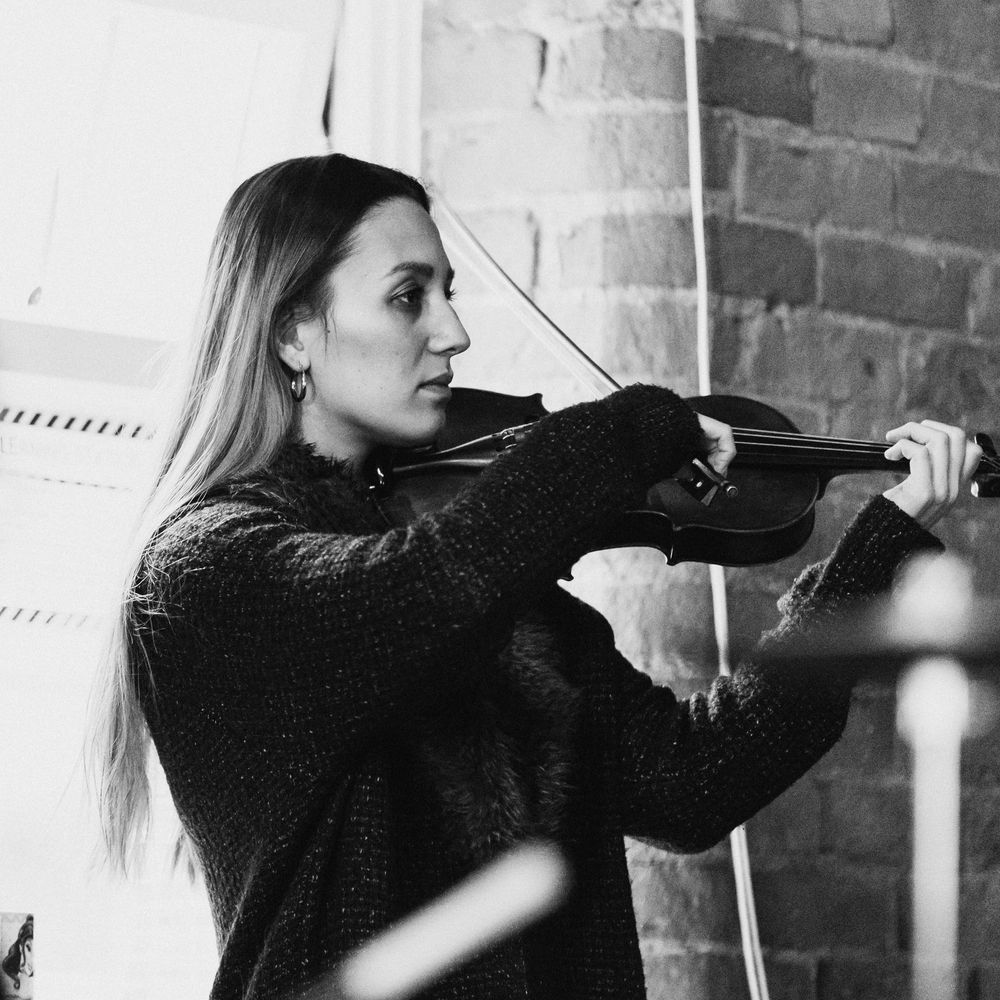 Ning-ning Li: Violin and Vocals
Ning-ning is a Birmingham based Violinist and Illustrator. You can usually find her touring with Violin in hand, face-painting in fun festival fields or cosied up with pillows and a pen in hand. Ning-ning's experiences within the creative industry both in music and art have forged many unforgettable tales to tell.
She's REALLY excited to start creating music with The Threaded Collective and see which invaluable twists, turns, places and spaces the project takes them to.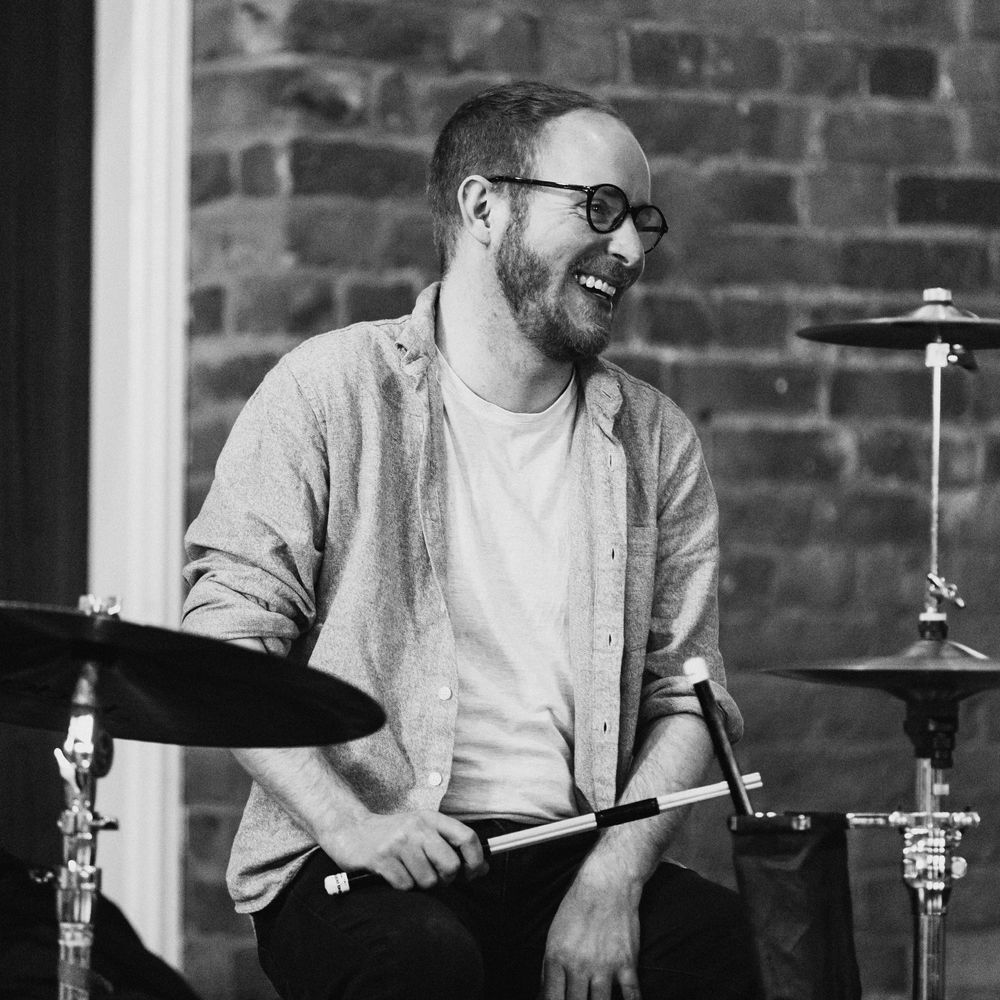 Tom Chapman: Cajón and Vocals
Tom's main project is The Urban Folk Quartet, with whom he has recorded seven albums and toured internationally for over a decade. Tom has extensive session experience, appearing on dozens of albums, as well as sessions for commercials and television. Best known for hybrid drum and percussion setups, Tom has worked with many leading folk artists including Pentangle's Jacqui McShee and BBC Folk Award winners While & Matthews. Outside of contemporary folk, Tom has guested with artists across genres, including Joss Stone, The Violent Femmes, Cerys Matthews, Roby Lakatos, and Neil Yates. When not playing percussion, Tom is busy drumming with bands on the UK's swing dance scene and working as an educator.