ENTWINED
Entwined is The Threaded Collective's debut show, featuring the incredible talents of Sign Song performer Rebecca Anne Withey. Bringing the Deaf and Hearing worlds together, Entwined encompasses the beauty of music, song and sign language, as it is performed onstage in both English and BSL.
Threaded are so excited and feel very lucky to be working with the amazing Rebecca for this project! Here is a bit about her: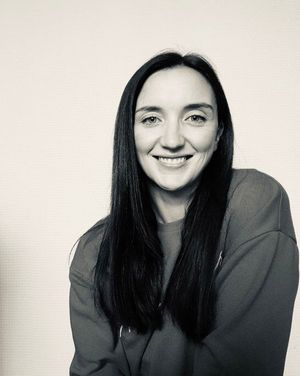 Rebecca A Withey is a performing artist with over 15 years experience in music sign language, with her career taking her across the globe performing for theatre, film and television. She is a native British Sign Language user, originally from the Black Country, now residing in Derbyshire.
THE STORYBENCH
 A piece of musical storytelling that brings magical stories to life through integrated music and performance!
The Storybench is a concept that came to life during the first lockdown of the pandemic, as a small piece of theatre and music that would be perfect for families! 
Using the classic tale of 1001 Nights as a framework, the show tells this tale and integrates other classic fairy tales into the telling too. Through a mixture of storytelling, musical motif, song and sound effect, the audience will also hear the tales of The Three Billy Goats Gruff, Rumpelstiltskin and The Pied Piper of Hamlin.
This project is performed by Rosie and Jamie, and they are very lucky to be working with Midlands based actor, the brilliant Matilda Bott! Here is some more info about her: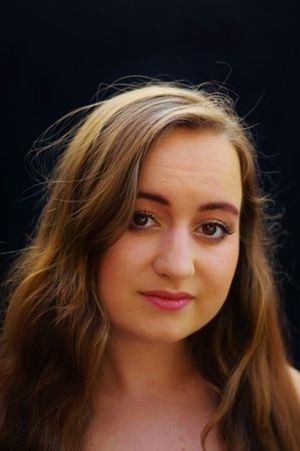 Matilda is a freelance theatre maker and actress from the Midlands. She has worked for numerous companies in multiple roles: an actor, director and musician.
Previous Performance Credits include: 'Agnus Borrington' in Inspector Flushman (web series Red Earth Theatre), 'Grandma' in Soonchild (Red Earth Theatre National Tour), 'Lady Catherine De Burgh' and 'Lydia Bennet' in Pride and (quite a lot of) Prejudice , ('Maria' in Twelfth Night (Worcester Repertory Theatre), 'Duchess' in There Be Monsters (The Fabularium), 'Cinderella' in Cinderella', 'Little John' in Robin Hood, 'Cordelia/The Fool' in King Lear, 'Dogberry' in Much Ado About Nothing, 'Dorothy' in Wizard of Oz, 'Kitty Bennet/Lady Catherine De Burgh' in Pride and Prejudice, 'Hermia/Snout' in A Midsummer Night's Dream, 'Lady Anne' in Richard III, 'The Maid' in The Strange Case of Dr Jekyll and Mr Hyde, (Tread the Boards Theatre Company), 'Beatrice' in Much Ado About Nothing, 'Hermia/Flute' in A Midsummer Night's Dream, 'Phebe' in As You Like It, 'Mole' in Wind in the Willows (Madcap Theatre Company), 'Sammi' in Animal Lullabies (Secret City Arts), 'Mouse' in The Gruffallo Experience (Unit 10 Eventive), 'Adrianna' in The Comedy of Errors, 'Seer' in Jason and the Argonauts (Off The Ground Theatre), 'Defence Lawyer' in Courtroom, Anna/Clare' in Perfect (Tiny Giants Productions).